COVID-19 Pandemic Overview in Argentina
Currently in Argentina: 19 April
2,714,475

confirmed cases overall

59,476

deaths overall

2,386,383

recovered by overall
Data for Last Day: 18 April
16,267

confirmed cases yesterday (0.61% increase)

64

deaths yesterday (0.11% increase)

20,363

recovered yesterday (0.87% increase)
Border & Travel Information:

Argentina announced on March 15 that it would close its borders to all non-residents for at least two weeks, and all flights from the United States and Europe would be cancelled, starting from March 16. The closure was later extended until April 12.
Source: Al Jazeera
Albor Clinic
Fertility Clinic in Neuquen, Argentina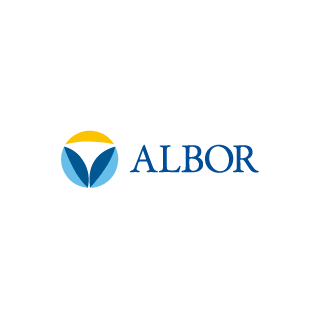 Top Specialities:
Represented by:
This Clinic is unverified - no representative is available.
Provider Category
Provider Type
Fertility Clinic
Location
Argentina, Neuquen
Address
Q8300BEN, Padre Brentana José 554, Q8300 BEN, Neuquén
Argentina
Spoken Languages
Spanish
Description
We are an institution dedicated for more than 25 years to the diagnosis and treatment of couples with impaired fertility (infertility treatment). We started with Procrearte (an institution dedicated to fertility in the City of Buenos Aires), and with the passage of time, we were forming and assembling our own team of professionals. We currently carry out High and Low Complexity procedures in our institution, we have our own program of solidarity egg donation and gamete cryopreservation.
In addition, we have the authorization of the Subsecretariat of Health of the Province of Neuquén (provision 1500/2017) to perform minor and major outpatient surgery. Today we have a multidisciplinary staff made up of fertility specialists, gynecologists, obstetricians, sonographers, urologists,   andrologists, cardiologists, and surgeons specializing in minimally invasive surgery.
In 2017 we inaugurated our clinic located at 554 Brentana street in the town of Neuquén, a 3-story building with 1,350 m2, with 7 consulting rooms, a diagnostic imaging ultrasound cabinet, 2 operating rooms, 4 individual recovery rooms and one shared, Deposit of Medicosos and our own laboratory of Embryology and Andrology. We also have an Ophthalmology service and a Clinical Analysis Laboratory.
In the fertility area, in May 2018 we obtained the re-accreditation of the Argentine Society of Medicine for Reproduction (SAME.R.), this time in the new establishment, thus guaranteeing that our processes are adequate to the requirements of this specialty. But what is even more important, the pregnancy rates achieved by our Center are at the level of the most prominent centers in the country.
Today we focus on the treatment of the couple or single parent with the impossibility of having children spontaneously, making a diagnosis of the causes, and providing appropriate treatments for each situation.
Our IVF Treatments
Assisted reproduction is an ever-evolving area of ​​medicine that initially addressed a couple's difficulties in getting pregnant. Today it evolved to become a medical resource destined to create new family models and with the main objective of reducing the risks in the mother and the newborn.
Assisted Reproduction
Albor is a center accredited by the provincial and national organizations of the specialty, it has a group of specialists in reproductive medicine committed to continuous training to give the best response to our patients.
Genetic Studies
Reproductive genetics has become the most developed tool in recent years in the field of fertility, aimed at improving the pregnancy rate and reducing the risk of transmission of genetic diseases. At Albor we have incorporated advice and access to these techniques in tune with international advances and standards.
Ambulatory Surgery
Through minimally invasive surgery (laparoscopy and hysteroscopy) we provide surgical treatment to gynecological and reproductive problems on an outpatient basis and a quick recovery. For this, we have operating rooms and state-of-the-art equipment and a team of surgeons with extensive experience.
Official URL
Our Partners
Medical Tourism Insurance Companies:
No insurance companies as partners specified yet.
Medical Tourism Travel Agencies:
There are no partners yet.
Address
Q8300BEN, Padre Brentana José 554, Q8300 BEN, Neuquén
This Clinic is unverified - no representative is available.
Albor Clinic has no representatives yet. You can still ask questions which will later be answered.